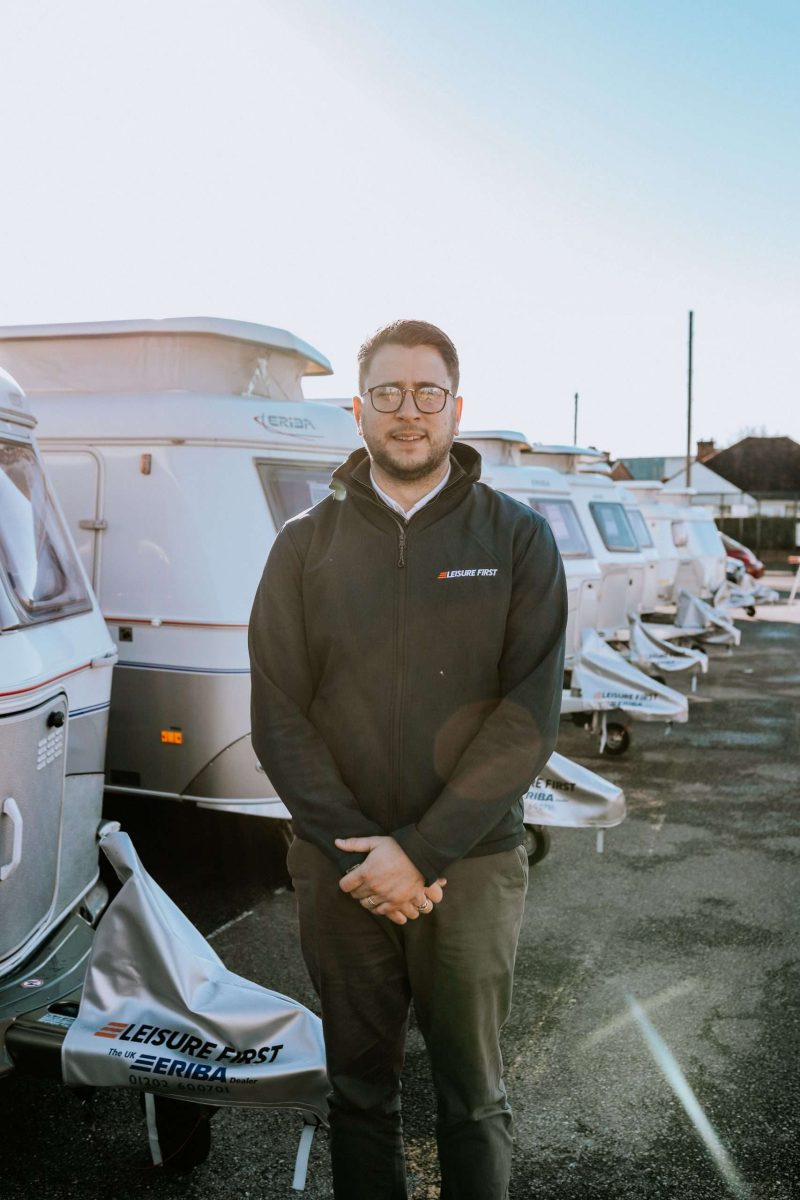 CAMERON
Operations Manager
Cameron joined the company in 2013 and took over as operations manager in 2016. He has personally been involved in over 4,000 transactions either buying or selling Eriba caravans over the years. Customer satisfaction is vital to him and will always go above and beyond to give his give his clients the best experience possible. In his downtime Cameron loves spending time and creating memories with his family Jo, Otto, Arlo & Leela the dog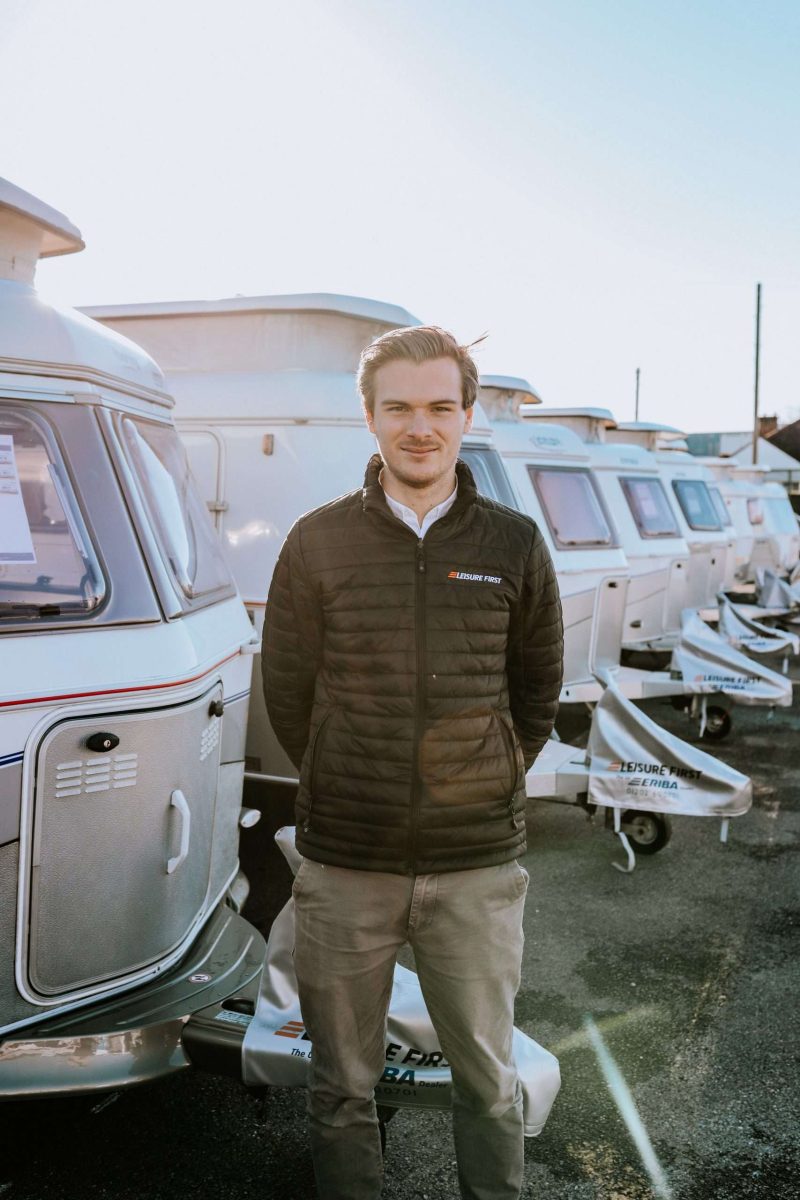 HAYDEN
Sales Executive
Hayden joined the company as a sales executive, taking his experience from his previous customer facing role working on local Bournemouth seafront. Over the previous 6 years he has built a real passion for the Eriba Caravans and loves taking the time to sit down with customers to answer queries to ensure your visit is that little bit more special. In his spare time he loves to walk his 2 golden retrievers and is avid fan of Southampton FC.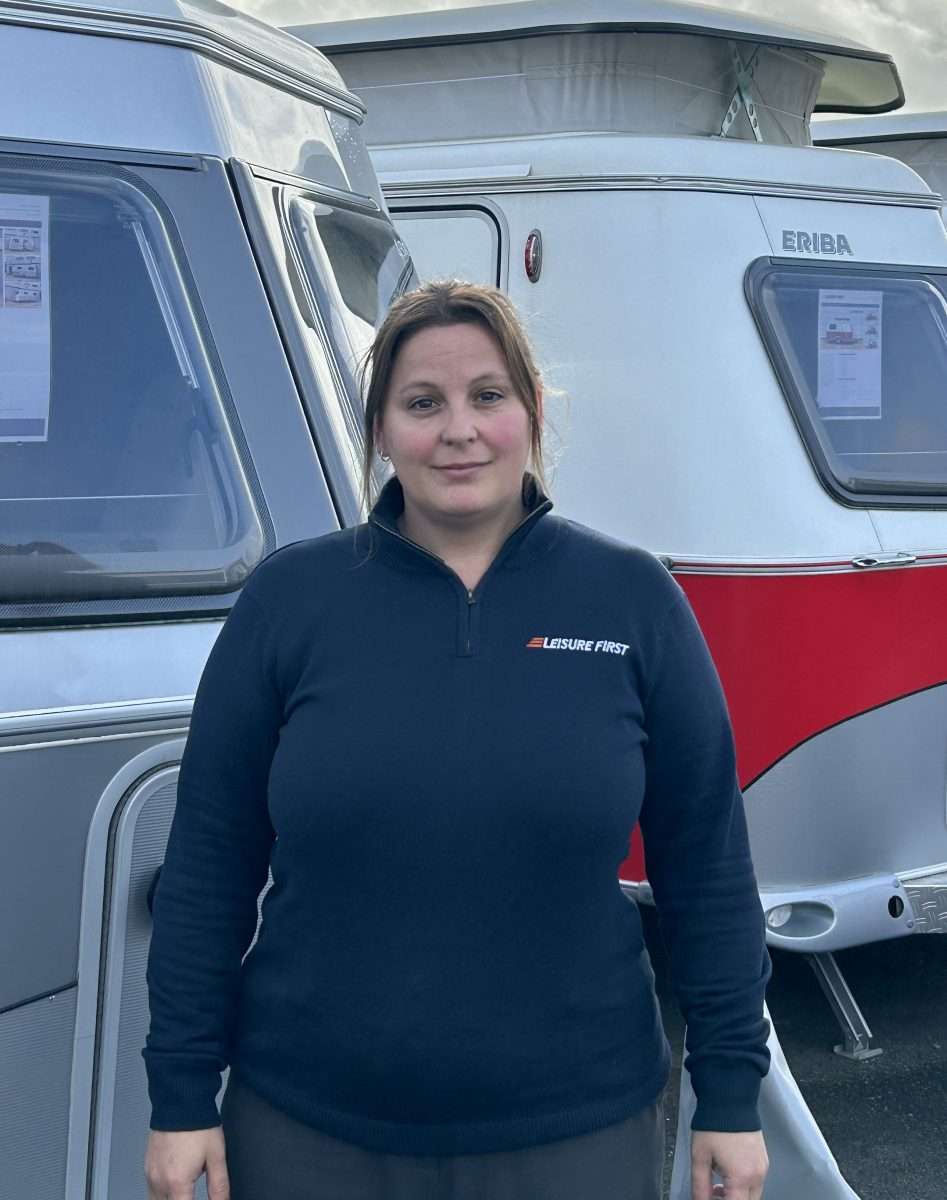 CHARMAINE
Sales Executive
Charmaine joined Leisure First in January 2022, bringing with her a passion for camping and the outdoors. A native of South Africa, Charmaine relocated to Dorset from London to be closer to the ocean and embrace an outdoor lifestyle. With her background in corporate sales, Charmaine approaches her work with a professional demeanor and places the highest priority on customer service.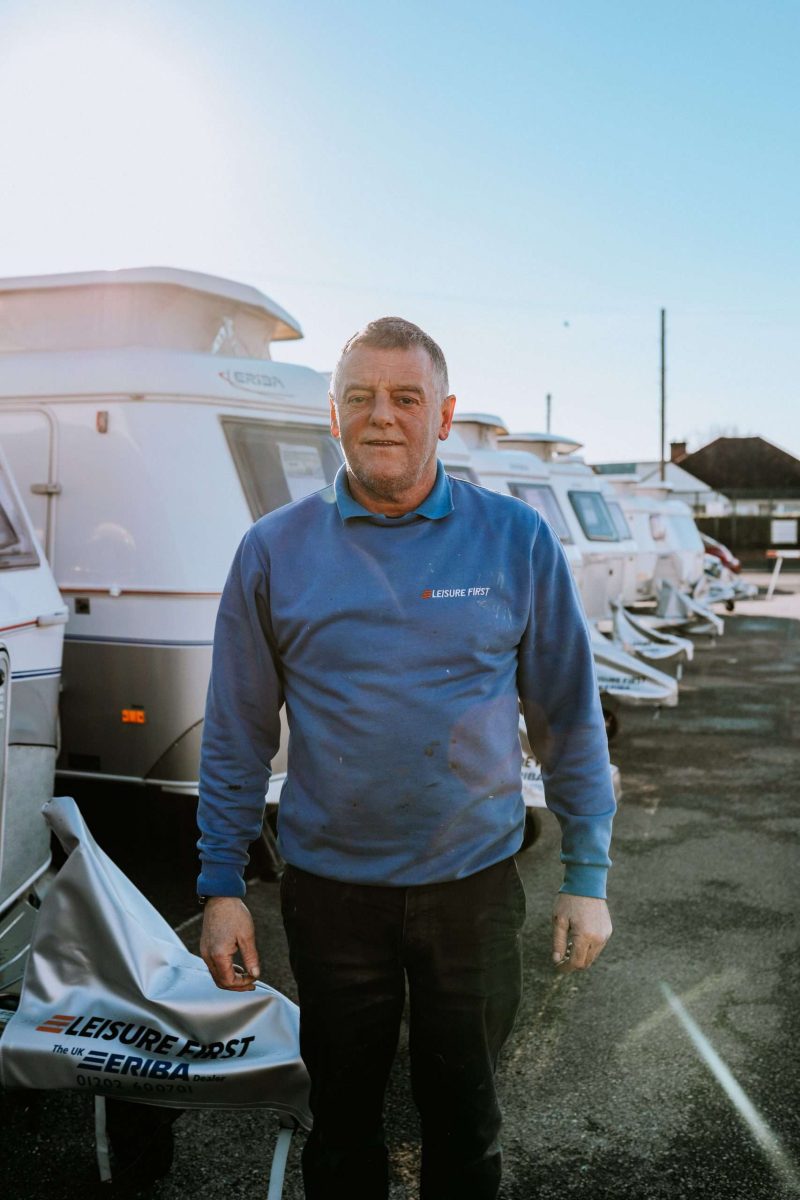 Stevie
Service Technician
Stevie has been with Leisure First since 2010 and is a vital part of the team. Having been a skilled carpenter for over 30 years he transferred his talents to Eriba caravans and Leisure First. Stevie is a true expert in Eriba. Every caravan we buy goes through his thorough processes and he is personally responsible for restoring them to the standards that our customers expect. In his downtime he is a fanatic football fan and supports Sunderland AFC.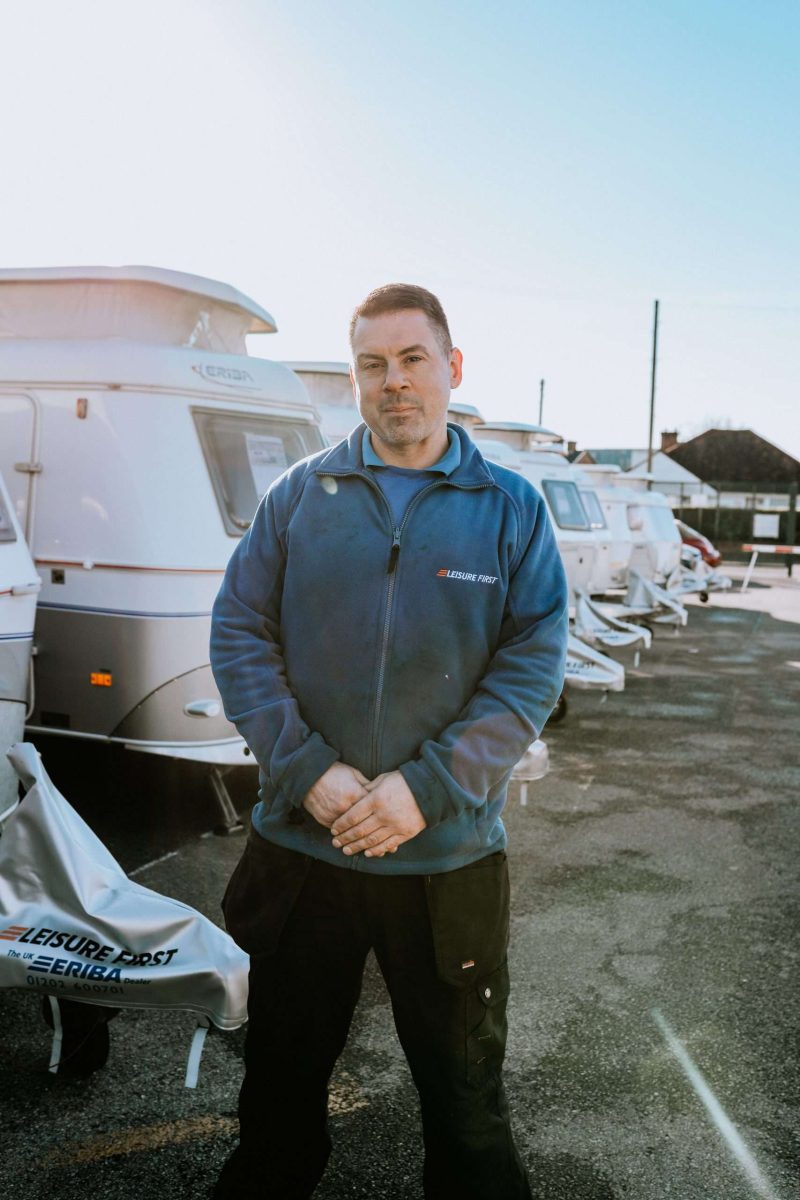 Kelvin
Service Engineer
Kelvin over the previous 12 years has established himself as a real specialist in the Servicing & Restoration of not only touring caravans, motorhomes also. He joined Leisure First back in 2015 where he took his previous experience to focus specifically on the preparation of all of our Eriba Touring caravans. Before taking a real passion in Eriba's, he worked as a civil engineer for 12 years prior. Kelvin is a very hand's on person and loves to broaden is knowledge, he regularly attends the Alko, BPW & Truma training courses. In his spare time he loves to socialize with friends and takes short weekend breaks away visiting the beautiful caravan sites we have here in sunny Dorset.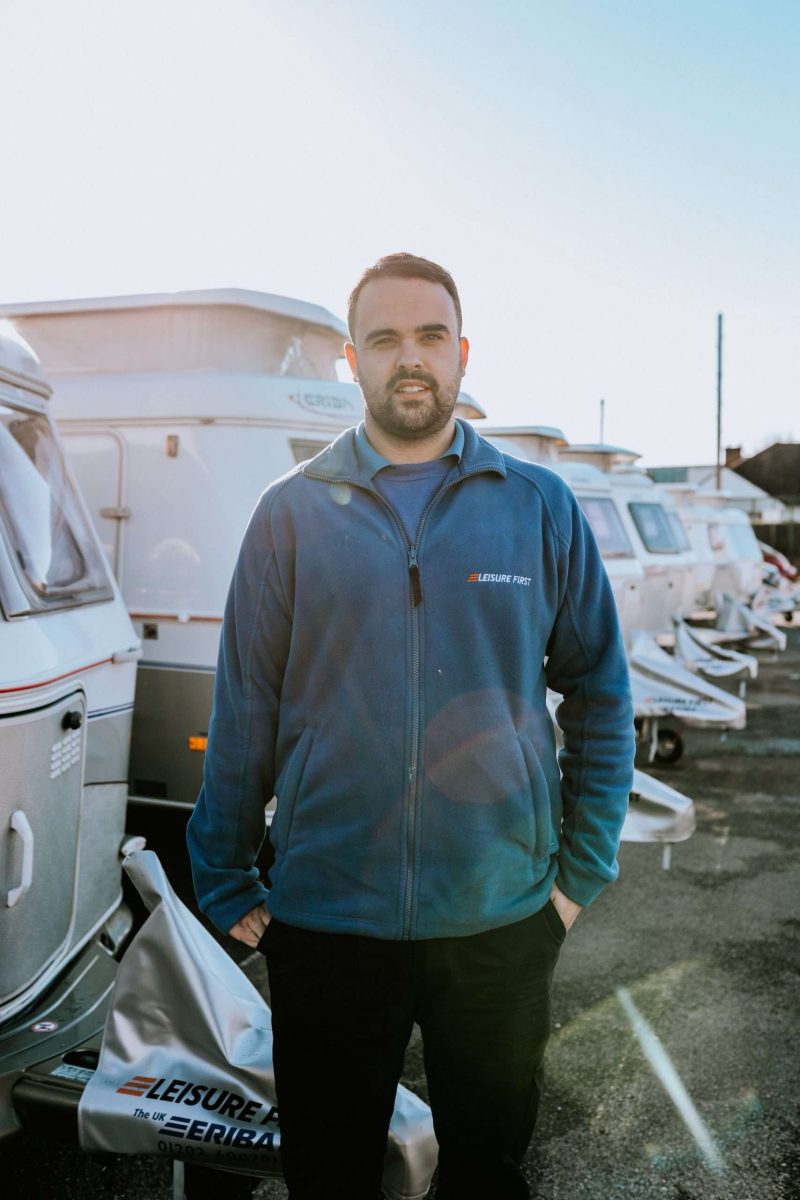 Ryan
Service Technician
Ryan started with Leisure First in May 2016. After 6 years working in the car industry he made the move into Leisure and caravans. He is a really important part of our Aftersales and preparation team, working on both the restoration of our stock caravans and looking after our service and part customers. He has established himself as an invaluable member of the team over the last few years and loves passing on his knowledge and expertise onto customers. Ryan enjoys spending his free time with his 3 children and partner Annie.